Great Achievement by our 3rd year Product Design students Abha Vithaldas, Assissa Rachel Sam, VN Kartika & Namisha Bajpai for winning the 1st place in the Toyathon Challenge 2020 powered by Amazon India!!!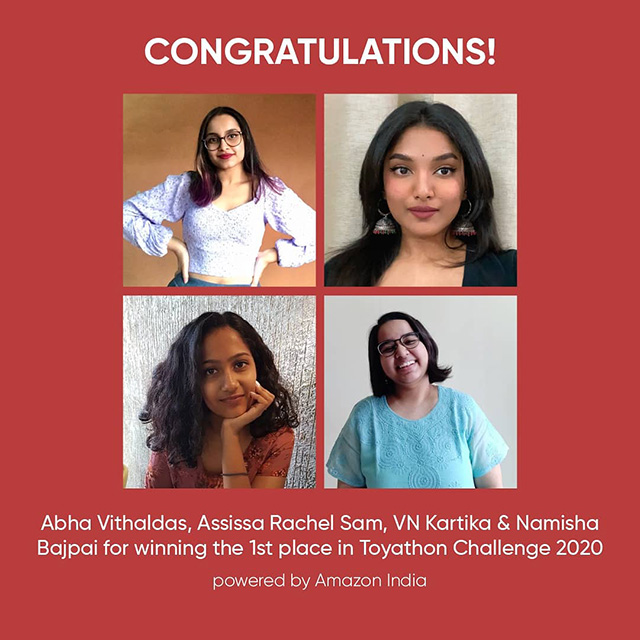 Their concept of "Vansh", is an interactive toy on wheels for children between 3-8 years of age. The design aims to create awareness of rich Indian culture & history amongst young children, who are the future of our country. Through this project, they wish to bring forward forgotten pieces of history in an interesting manner.

In addition to the prize money, the team has been presented with a rare opportunity to present the concept to the leading Toy manufacturers in India, Smartivity & Shumee.