You all are cordially invited to attend the next series of the Symbiosis Golden Jubilee celebrations!
Dr. Kiran Bedi ji, Lieutenant Governor of Puducherry is the distinguished speaker. She will share some impactful insights on the topic "Perseverance- Instances from my life".
Join us on 10th December 2020 from 5:30pm.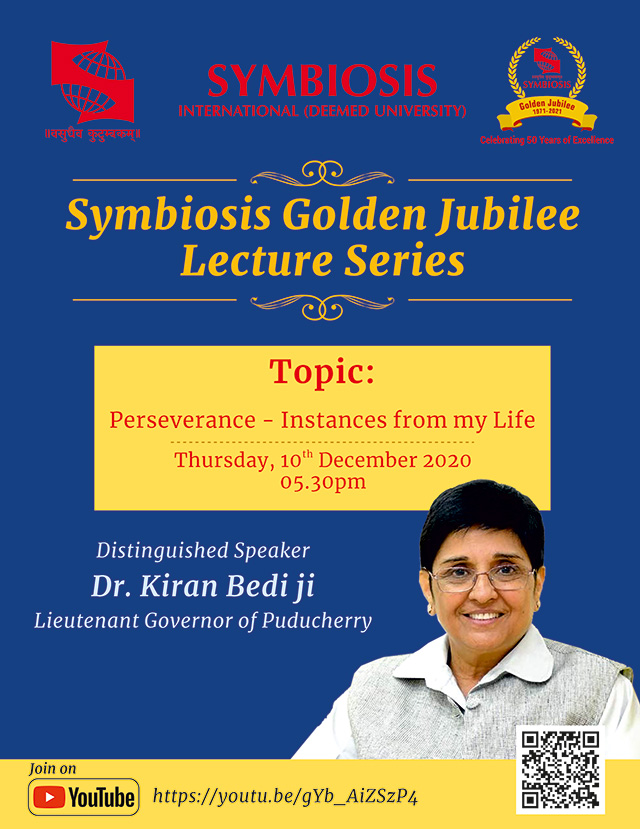 Faculties, Students, Alumni and Industry Guest can join in through the YouTube link https://youtu.be/gYb_AiZSzP4
or Register in advance on Zoom